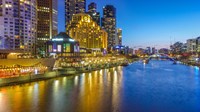 Dear Owners,
Hope everyone is travelling ok and it looks like things are settling down and vaccines are on there way.
We are currently working from both the office and at home offices and provide full service except for face to face meetings where we have now transferred to Zoom meetings, we are currently working through a bit of a back log and thank you for your patience.
If you have any queries please don't hesitate to call.
Regards,
Kim Morley
Managing Director